Columbus OH Wall Tile Options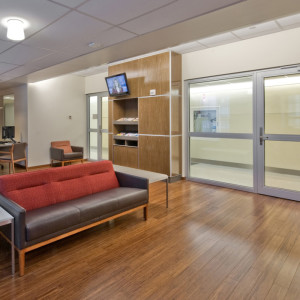 Wall tiles come in an increasing number of shapes and sizes, colors, and amazingly non-tile-looking finishes. That's right, get the look of very traditional bathroom wall tile or even have the look of cork wall tile. Invest in a unique mosaic tile featuring bright eye-popping colors, or today's hottest non-color: gray-scale mosaic tiles.
Mixing And Matching Floor Tile And Wood Wall Tile
People have long only thought of ceramic tile or porcelain tile when considering the look of bathroom tile. In the past few decades, that notion has blown up. Some may look at the idea of tile as simple as just throwing the same tile up on the wall that goes on the floor. Be artful and use smart designers to help decide what to put where.
Meanwhile, there is a whole brand new world of glass tile and almost every type of stone tile imaginable. From marble to travertine, there is plenty of variety to make any design idea come to life whether just to make tile flooring patterns, or to make wall decor that makes people stop in their tracks to notice, "Look wall tile!"
Why Make Tile Look Like Wood?
For any homeowner who asks this question, there are another 1,000 who have experienced the costly travesty of owning wood windows, siding, wall boards, or flooring. Water is the arch-nemesis. It slowly and unseemingly worms its way into walls, flooring, windows and doors.
Call (614) 285-4809 now to get the help you need.
Wall Tile Columbus, Ohio
Your local professional floor covering store expert will offer:
Attention to detail and design
Material and Adhesive expertise
Top level knowledge of installation and maintenance
Thorough site analysis and understanding of moisture levels and mitigation techniques
Wall Base, Transition strips, and proper reducer recommendations
Our floor contractors are insured and licensed for your protection
Our materials and products are the highest quality on the market and installed by the best Columbus commercial flooring contractors
Our floors are only recommended based on function, added value, and aesthetics
Columbus Wall Tile
For anyone wanting a more resilient surface after the dishwasher douses water all over, ruining $20,000 in wood floor, consider wood tile. They actually make it in long planks, and it can be laid just like a wood floor pattern, without the potential hassles of owning wood.
Wall Patterns And Creative Designs
Yes, in other words, tile can be made to look like any material these days. From lava rock to bright red candy apples, the possibilities for wall tile are immense.
It can be very confusing and at the same time enticing. Who wants to be left feeling ho-hum when there are just so many different options from which to choose? Meanwhile, a whole host of other homeowners are overwhelmed and end up going "too safe" to avoid making a mistake.
Professional Installation And Design To The Rescue
Rather than going it alone, especially with new materials, consider this a great opportunity to find the right tile installer. Get the most out of today's most stunning styles by hiring local professional tile installers who know their materials, and know the new tile looks out on the market.
Whether you are looking to freshen up an old and tired-looking bathroom or kitchen or adding an addition on the home, get the confidence to make great choices when installing wall tile. While a homeowner may not consider say a brick tile style, it might go beautifully and complement the other elements slated according to the bathroom plans. Those are the types of fitting ideas that an experienced, professional tile installer can bring to a project.
Not all installers have the same level of artistry or such a creative spirit. It's important to understand this before looking for installers. When it comes time to make the installation, though, it's important that you have the confidence in their skills, experience, and knowledge level. Some may charge more, but not offer much more value.
We are able to offer both value and expertise. Consider us for all of your flooring, wall tile, and backsplash tile needs. Whether you need help deciding among the many options for mosaic tile or stone tile or are considering cork tiles, know that we can help you with the decision.
We are able to offer up expertise to provide the best suggestions in the business. Our many years of experience and skill mean that we know how to make wall tile seamlessly fit into your space. We are both skilled craftsmen and artisans.
It means that we know how to accurately align tile flooring in columbus OH for a flawless finish that will support your life for many years to come. It also means that our styles will astound and wow you, the homeowner for life.
Look forward to enjoying a new life with a new look by changing out the tile. Just this one change may inspire further makeovers within a home. Either way, be sure that you have an expert tile installer throughout the process.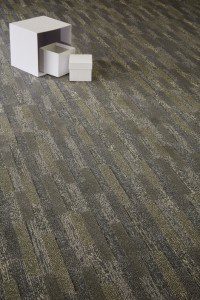 Call Us Today at: (614) 285-4809
Our first priority is great customer service and your overall satisfaction. We tailor our services to meet your needs, in the time-frame you need it, and under the budget you have for it. Providing quality commercial flooring starts with an appreciation for the business you generate for us and the investment you make in our products.
Word of mouth is the #1 way we get business! This means that our customers are happy with the products and service they receive from Surfaces Central. We challenge ourselves to provide such high-quality service that you tell all your friends and family about us and do our marketing for us.
Also, communication is key to any process and selecting the right hard surfaces for your environment can definitely be a process. We make sure that both of us are on the same page and we are not afraid to ask if we need more information or tell you if there are any uncertainties. You should expect to be 100% satisfied with the results and we expect you to settle for nothing less. Allow us the opportunity to meet or beat those expectations.
Whether a single room or an entire building renovation, our experts in Columbus will make your space look exactly how you imagined it could. To get a free on site or over the phone consultation with a professional floor covering store adviser fill out our form above or click the number below to call now!
We Serve The Following Cities:
Polaris, Powell, Dublin, Linworth, Worthington, Upper Arlington, Clintonville, Short North, Grandview, Marble Cliff, German Village, Victorian Village, Italian Village, Downtown Columbus, OSU Campus Area, Westerville, Lewis Center, Galena, Sunbury, Croton, Minerva Park, Marengo, Centerburg, Galloway, Grove City, Harrisburg, Hilliard, Pickerington, Bexley, East Columbus, Reynoldsburg, Whitehall
We Serve The Following Zip Codes:
43002, 43016, 43017, 43065, 43234, 43235, 43240, 43085, 43201, 43202, 43203, 43205, 43206, 43210, 43211, 43212, 43214, 43215, 43216, 43218, 43220, 43221, 43222, 43224, 43013, 43021, 43035, 43074, 43081, 43082, 43086, 43226, 43229, 43231, 43321, 43334, 43350, 43026, 43106, 43116, 43117, 43119, 43123, 43126, 43137, 43143, 43146, 43151, 43162, 43204, 43207, 43223, 43228, 43068, 43147, 43209, 43213, 43227, 43232