Tile Flooring Columbus Benefits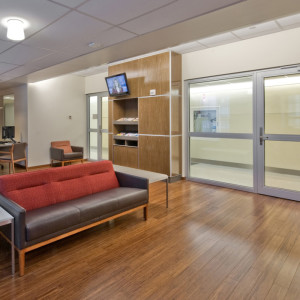 When you start to research your options for flooring materials, the chances are very good that you will see what tile floor has to offer. There are a wide range of choices available to you, including ceramic tile flooring, wood tile flooring, stone tile, glass tiles, marble tiles, slate tiles and much more. It will basically depend on your personal preferences mixed with the areas where you would like to have the tile installations. These are some of the benefits that you will be able to enjoy when you make the decision to go with Columbus OH floor tiles installation.
Floor Tiles Are Long Lasting
Many people are looking for a hard, durable surface when they are shopping for flooring material options. Ceramic tiles and porcelain tiles are well known for long lasting and resilient qualities. If cared for properly, including proper floor tiles installation and careful cleaning, most tile options are going to last for many years into the future.
Call (614) 285-4809 now to get the help you need.
Tile Floors Columbus, Ohio
Your local professional floor covering store expert will offer:
Attention to detail and design

Material and Adhesive expertise
 Top level knowledge of installation and maintenance

Thorough site analysis and understanding of moisture levels and mitigation techniques

Wall Base, Transition strips, and proper reducer recommendations

Our floor contractors are insured and licensed for your protection

Our materials and products are the highest quality on the market and installed by the best Columbus commercial flooring contractors

Our floors are only recommended based on function, added value, and aesthetics
Columbus Tile Flooring Options
While you are at a tile store looking for the best flooring, you will see a wide range of options in style and color. Versatility alone makes tile floors a wonderful option no matter which room you are working in. For example, bathroom floor tile will give you the ability to stand up to high moisture, while still being able to give you the richness and texture that you want for the overall look.
Ceramic Floor Tile Is Healthy
Tile flooring has the ability to help preserve your indoor air quality. The tiles are fired in kilns at high temperatures, meaning that they will carry little or no volatile organic compounds with them that may contribute so some dangerous health problems. There are also several programs that work to lessen the carbon footprint that the flooring industry is leaving behind, further solidifying the decision to go with tile flooring for your home.
Less Maintenance
If you are going to be installing bathroom tile, or travertine tiles for your kitchen floors, you will see that they also require very little maintenance once installed. Ceramic tile(s) will also be wonderful for withstanding any of your spills, water, pet accidents and more, just as long as it is sealed correctly. Usually, you will find that glazed flooring will only call for light soap and water to pick up spills. Additionally, a large amount of the grout that you will find on the market today are wonderfully stain resistant.
Install Tile For The Environment
Ceramic floor tiles and porcelain tile happen to be some of the longest lasting options for flooring that are available on the market today. Looking at other options like laminate, carpeting, or vinyl flooring, they all need to be replaced periodically, while tile will be able to last for a lifetime. When it comes to the manufacturing process for tile flooring today, they are known for being closed loop. What this means is that they recycle their materials and water, sending only a small amount of scrap out into the landfills.
When you make the decision to go with bathroom tile, or tile flooring in your kitchen, you will want to take the time to do your research so that you can settle on the perfect company to take on the task. Take the time to contact a few companies in the area so that you can inquire about their experience with stone tile, porcelain tiles, mosiac tile, granite tiles and ceramic bathroom tiles.
The right company will know how to install tiles and work with you to come up with the design plan of your dreams. Whether you are looking to have wall tile in your bathroom behind your tub, or you want to have shower tile installed to create a stunning look, you will see that a professional touch will give you the results that you are looking for.
When all is said and done, you will be happy that you not only went with such a long lasting flooring material, but that you also took the time to go the extra mile to ensure you select the right professionals in the Columbus, OH are to design and install your tile floors for you.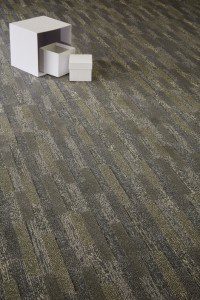 Call Us Today at: (614) 285-4809
Our first priority is great customer service and your overall satisfaction. We tailor our services to meet your needs, in the time-frame you need it, and under the budget you have for it. Providing quality commercial flooring starts with an appreciation for the business you generate for us and the investment you make in our products.
Word of mouth is the #1 way we get business! This means that our customers are happy with the products and service they receive from Surfaces Central. We challenge ourselves to provide such high-quality service that you tell all your friends and family about us and do our marketing for us.
Also, communication is key to any process and selecting the right hard surfaces for your environment can definitely be a process. We make sure that both of us are on the same page and we are not afraid to ask if we need more information or tell you if there are any uncertainties. You should expect to be 100% satisfied with the results and we expect you to settle for nothing less. Allow us the opportunity to meet or beat those expectations.
Whether a single room or an entire building renovation, our experts in commercial flooring Columbus will make your space look exactly how you imagined it could. To get a free on site or over the phone consultation with a professional floor covering store adviser fill out our form above or click the number below to call now!
We Serve The Following Cities:
Polaris, Powell, Dublin, Linworth, Worthington, Upper Arlington, Clintonville, Short North, Grandview, Marble Cliff, German Village, Victorian Village, Italian Village, Downtown Columbus, OSU Campus Area, Westerville, Lewis Center, Galena, Sunbury, Croton, Minerva Park, Marengo, Centerburg, Galloway, Grove City, Harrisburg, Hilliard, Pickerington, Bexley, East Columbus, Reynoldsburg, Whitehall
We Serve The Following Zip Codes:
43002, 43016, 43017, 43065, 43234, 43235, 43240, 43085, 43201, 43202, 43203, 43205, 43206, 43210, 43211, 43212, 43214, 43215, 43216, 43218, 43220, 43221, 43222, 43224, 43013, 43021, 43035, 43074, 43081, 43082, 43086, 43226, 43229, 43231, 43321, 43334, 43350, 43026, 43106, 43116, 43117, 43119, 43123, 43126, 43137, 43143, 43146, 43151, 43162, 43204, 43207, 43223, 43228, 43068, 43147, 43209, 43213, 43227, 43232