Ceramic Tiles Columbus OH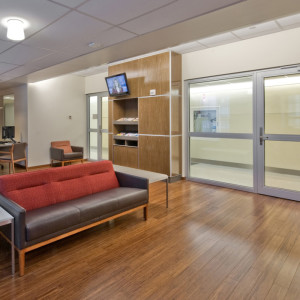 Choosing the right flooring can seem like a confusing and complex process due to the fact that there are so many choices. Some of the popular choices include rex tiles, clinker tiles, the porcelain tile types, glass tile, mosaic tile, cement tile and travertine tile. Regardless of the choices you make on your floor tiles they are a beautiful and durable choice.
When you are aware of the tiling floor options you can weigh up the cons and the pros which will help you to make the best decision for your needs. Below is information about Porcelain Tiles vs. Ceramic Tiles with insight into what are the disadvantages and advantages of each.
Ceramic floor tiles are one of the more popular choices for a variety of modern homes today. Our ceramic tile options from Columbus OH floor tiles come in many finishes and colors and are ideal for rooms in and around the home that are prone to moisture such as kitchens, bathrooms and entryways. These types of stone tiles also offer beautiful backsplashes which require minimal maintenance. Over and installing ceramic tile options, an application of a sealant are all that is really needed every 4 to 5 years. These floor tiles installation require the same type of cleaning when compared to other tiles. Ceramic tile comes with the correct installation of grouting means that the tile is just about impervious to any water damages.
Call (614) 285-4809 now to get the help you need.
Ceramic Tile Columbus, Ohio
Your local professional floor covering store expert will offer:
Attention to detail and design

Material and Adhesive expertise
 Top level knowledge of installation and maintenance

Thorough site analysis and understanding of moisture levels and mitigation techniques

Wall Base, Transition strips, and proper reducer recommendations

Our floor contractors are insured and licensed for your protection

Our materials and products are the highest quality on the market and installed by the best Columbus commercial flooring contractors

Our floors are only recommended based on function, added value, and aesthetics
Columbus Ceramic Tile
The Columbus OH ceramic tiles are also widely available and are used frequently in various home renovation or addition projects. While the tiles that are porcelain are made out of baked clay, the ceramic floor tiles are not as hardy as the porcelain types. Even though the ceramic tile comes with enough strength for the majority of home projects, the porcelain tiles are suitable for home and commercial use.
Ceramic tiles are not as complex to make when compared to the porcelain varieties or glass mosaics, it also typically comes in at a reduced price to porcelain. One of the main advantages on how to install tiles such as ceramic means that not much skill is needed to install or ceramic tile removal processes. This means that a savvy DIY person can install their own tiles. Ceramic tiles feature larger pore-composition which means that the do-it-yourselfers are able to easily cut and then install ceramic tiles with the right type of setting materials found in the tile shop or home-improvement stores. Another advantage of the latest ceramic tiles today is that there is ceramic tile that looks like wood. These are the types that feature wood grain ceramic tile that is able to mimic a hard wood floor surface.
Porcelain Tiles
The porcelain tile is actually a variation of ceramic, but meets up with higher standards before they are named porcelain. To arrive at porcelain tiles, a far more refined type of clay is used in the manufacturing process, the tiles are also baked at much higher temperatures while additional pressure is applied in the firing process. These particular distinctions are what contribute to a harder tile that is a lot less porous when compared to the standard ceramic tiles.
Due to the fact that these tiles represent harder consistencies, the porcelain tile is ideal for areas that receive high traffic. If you live in an environment that you know your tiles will have to withstand abuse, the porcelain option is definitely a more viable choice. These tiles are also better suited to outdoor colder areas. This is because the design of the tiles is able to withstand thawing and freezing as a minimal amount of water will penetrate the surface of these tiles. In addition, the porcelain tiles are much more resistant to cracking and staining and their superior strength means they are able to feature intricate designs as well as come in various shapes and sizes.
However, this higher quality attracts a higher price and the refined consistency of these tiles will mean that the installation process should only be left to professionals. The standard-setting products also are not able to adhere sufficiently to porcelain and most DIYers do not have the right type of equipment required to cut these hard tiles.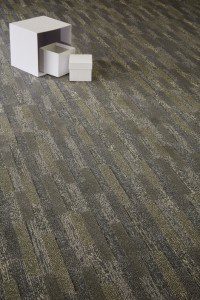 Call Us Today at: (614) 285-4809
Our first priority is great customer service and your overall satisfaction. We tailor our services to meet your needs, in the time-frame you need it, and under the budget you have for it. Providing quality commercial flooring starts with an appreciation for the business you generate for us and the investment you make in our products.
Word of mouth is the #1 way we get business! This means that our customers are happy with the products and service they receive from Surfaces Central. We challenge ourselves to provide such high-quality service that you tell all your friends and family about us and do our marketing for us.
Also, communication is key to any process and selecting the right hard surfaces for your environment can definitely be a process. We make sure that both of us are on the same page and we are not afraid to ask if we need more information or tell you if there are any uncertainties. You should expect to be 100% satisfied with the results and we expect you to settle for nothing less. Allow us the opportunity to meet or beat those expectations.
Whether a single room or an entire building renovation, our experts in Columbus will make your space look exactly how you imagined it could. To get a free on site or over the phone consultation with a professional floor covering store adviser fill out our form above or click the number below to call now!
We Serve The Following Cities:
Polaris, Powell, Dublin, Linworth, Worthington, Upper Arlington, Clintonville, Short North, Grandview, Marble Cliff, German Village, Victorian Village, Italian Village, Downtown Columbus, OSU Campus Area, Westerville, Lewis Center, Galena, Sunbury, Croton, Minerva Park, Marengo, Centerburg, Galloway, Grove City, Harrisburg, Hilliard, Pickerington, Bexley, East Columbus, Reynoldsburg, Whitehall
We Serve The Following Zip Codes:
43002, 43016, 43017, 43065, 43234, 43235, 43240, 43085, 43201, 43202, 43203, 43205, 43206, 43210, 43211, 43212, 43214, 43215, 43216, 43218, 43220, 43221, 43222, 43224, 43013, 43021, 43035, 43074, 43081, 43082, 43086, 43226, 43229, 43231, 43321, 43334, 43350, 43026, 43106, 43116, 43117, 43119, 43123, 43126, 43137, 43143, 43146, 43151, 43162, 43204, 43207, 43223, 43228, 43068, 43147, 43209, 43213, 43227, 43232