A professional floor covering advisor should be able to assist you to find the perfect option for your home or business. You want your space to be functional, aesthetically pleasing, and just as you imagined it could be. If done right, your new floor finish will add value to your space and unsure that everyone who enters feels welcomed. As you know, being a Cincinnati commercial flooring company
requires a thorough understanding of the products on the market and a keen eye for what works where. In our area, wood looks and durability are a hot commodity. Our hard surface professionals will help make your vision become a reality. You probably have a rough picture of the ideal look and layout you want for your space and we can help fill in the blanks. If you can dream it, we can make it happen! Do you need to get started ASAP? If so, call us right away! Your personal advisor is standing by ready to help you right away. Deadlines don't scare us and we are experts at working within budgets so don't wait another minute.
After getting a better understand of the look you are going for, our hard surface professionals will walk you through the easy, painless steps needed to bring it to life. The scope of your project is sure to be within our expertise because we have seen and done it all. Our floor covering store founders are third generation industry experts and will break down your project into three categories in order to recommend the best possible solution. These categories are Acoustics, Foot Traffic, and Maintenance. The product you select must meet the characteristics of your environment and the daily demands that will be placed on it. If you are in a loud office space, you will need something sound deadening like carpet. Hallways and entranceways require floor products that are durable, can hide dirt, and withstand heavy amounts of traffic. And lastly, maintenance costs are always a concern. We will help you make the perfect choice for your situation. Also, we have partnerships with the best floor contractors in your area so we can quote and manage your entire project from start to finish. We want to help make your home or office lively and dynamic. Let us help make your decision an easy one. Call (513) 592-9305 now to get the help you need.
Best Commercial Flooring Cincinnati, Ohio
Your local professional floor covering store expert will offer:
Attention to detail and design

Material and Adhesive expertise
 Top level knowledge of installation and maintenance

Thorough site analysis and understanding of moisture levels and mitigation techniques

Wall Base, Transition strips, and proper reducer recommendations

Our floor contractors are insured and licensed for your protection

Our materials and products are the highest quality on the market and installed by the best Cincinnati commercial flooring contractors

Our floors are only recommended based on function, added value, and aesthetics
Cincinnati Commercial Flooring
If your project requires special installation techniques, we will source the top providers in your area to handle all your needs.
Our Services include:
Layout design, selection, and installation

Delivery prior to needed deadlines

Product Technical Support 

Architectural Specification Writing Assistance

You can trust our floor layers to be trained, professional, and on-time

We keep costs under budget and meet deadlines every time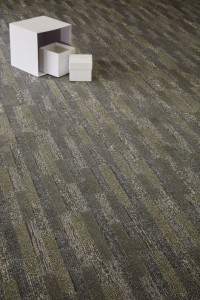 Our first priority is great customer service and your overall satisfaction. We tailor our services to meet your needs, in the timeframe you need it, and under the budget you have for it. Providing quality commercial flooring in Cincinnati, Oh starts with an appreciation for the business you generate for us and the investment you make in our products.
Word of mouth is the #1 way we get business! This means that our customers are happy with the products and service they receive from Surfaces Central. We challenge ourselves to provide such high-quality service that you tell all your friends and family about us and do our marketing for us.
Also, communication is key to any process and selecting the right hard surfaces for your environment can definitely be a process. We make sure that both of us are on the same page and we are not afraid to ask if we need more information or tell you if there are any uncertainties. You should expect to be 100% satisfied with the results and we expect you to settle for nothing less. Allow us the opportunity to meet or beat those expectations.
Whether a single room or an entire building renovation, our commercial flooring experts in Cincinnati will make your space look exactly how you imagined it could. To get a free on site or over the phone consultation with a professional floor covering store advisor fill out our form above or click the number below to call now!
Call Us Today at: (513) 592-9305
Thanks for visiting our website. We pride ourselves in helping our customers, answering questions quickly, and making sure you have the best possible experience. If there is anything we can do to help please let us know. With over three generations of family in this industry we like to think of ourselves like as a wealth of information. We probably know stuff about commercial flooring you probably never cared to know. So, if you have any questions, even if we don't represent the product ourselves, we would be happy to help guide you in the right direction and even compare specifications if you like. We enjoy opportunities to help and have a proven track record of satisfied customers in every state that we cover. Every day is a new opportunity to make people happy and we love to take on that challenge. If we don't know the answer to your questions we will find someone who does.
We Serve The Following Cities:
Newport, Covington, Fort Thomas, Mount St Joseph, Kenton, Ft Mitchell, Latonia, Fairview, Silver Grove, Erlanger, Melbourne, Hebron, Florence, Addyston, Terrace Park, Independence, Miamitown, Miamiville, Camp Dennison, Cleves, Burlington, Milford, Hooven, Ross, Union, Walton, Amelia, Shandon, New Richmond, Harrison, California, Maineville, Moscow, Addyston, Amberley, Anderson Township, Blue Ash, Cheviot, Cleves, Colerain Township, Delhi, Deer Park, Elmwood Place, Fairfield, Forest Park, Golf Manor, Green Township, Harrison, Indian Hill, Lebanon, Lincoln Heights, Loveland, Madeira, Mariemont, Mason, Miami Township, Montgomery, Mount Healthy, North Bend, North College Hill, Norwood, Reading, Sharonville, Silverton, Springdale, St. Bernard, Symmes Township, Union Township, West Chester, Wyoming
We Serve The Following Zip Codes:
41001, 41005, 41007, 41011, 41012, 41014, 41015, 41016, 41017, 41018, 41019, 41022, 41042, 41048, 41051, 41053, 41059, 41071, 41072, 41073, 41074, 41075, 41076, 41085, 41091, 41094, 41099, 42221, 45001, 45002, 45014, 45018, 45030, 45033, 45039, 45040, 45041, 45051, 45052, 45061, 45063, 45069, 45071, 45102, 45111, 45140, 45147, 45150, 45153, 45157, 45174, 45201, 45202, 45203, 45204, 45205, 45206, 45207, 45208, 45209, 45210, 45211, 45212, 45213, 45214, 45215, 45216, 45217, 45218, 45219, 45220, 45221, 45222, 45223, 45224, 45225, 45226, 45227, 45228, 45229, 45230, 45231, 45232, 45233, 45234, 45235, 45236, 45237, 45238, 45239, 45240, 45241, 45242, 45243, 45244, 45245, 45246, 45247, 45248, 45249, 45250, 45251, 45252, 45253, 45254, 45255, 45258, 45262, 45263, 45264, 45267, 45268, 45269, 45270, 45271, 45273, 45274, 45275, 45277, 45280, 45296, 45298, 45299, 45944, 45950, 45999, 45950, 45999