Engineered Flooring Columbus OH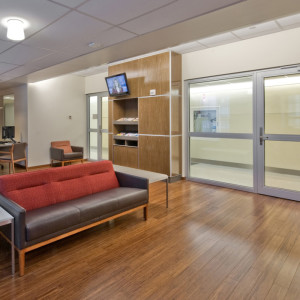 What Is Engineered Wood Flooring?
Simply speaking, think of engineered flooring as "man-made". It is engineered in the sense that it is built in a way to make it strong, durable, and a long-lasting flooring option.
In particular, layers or ply of wood are glued atop one another. To increase strength to stand up to natural expansion and contraction, the flooring ply is layered both with the grain lengthwise and against it, width-wise. This alternate placement of layers gives strength to the wood.
Not only is engineered flooring strong, but it is also able to withstand temperature changes readily. In many cases, it can be installed at various grades — at or below grade on various levels of a home.
Now, the quality of the brand matters where engineered floor is concerned. Homeowners will have their horror stories about their previous flooring because they made one big mistake.
They assumed that flooring is a commodity, where all brands are exactly alike. The issue here is especially with a product that is manufactured. It is actually a product that is made, and in order for it to live up to the expectations must be manufactured using quality and skilled methods.
Call (614) 285-4809 now to get the help you need.
Best Columbus, Oh Engineered Flooring
Your local professional floor covering store expert will offer:
Attention to detail and design

Material and Adhesive expertise
 Top level knowledge of installation and maintenance

Thorough site analysis and understanding of moisture levels and mitigation techniques

Wall Base, Transition strips, and proper reducer recommendations

Our floor contractors are insured and licensed for your protection

Our materials and products are the highest quality on the market and installed by the best Columbus commercial flooring contractors

Our floors are only recommended based on function, added value, and aesthetics
Columbus Engineered Flooring
Going for the cheapest of the engineered products is tempting when looking at the cost. It's almost worth repeating to avoid doing that because engineered products are a lot costlier even than solid wood. Though, if you want to keep the floor in place for a long time, do not fall for this mistake. Purchasing this flooring takes a financial commitment.
Quality Counts
The quality of the product matters most. Beyond that look at how beautiful it will be in the main hallway, gracing the stairs of the home, or the rest of the rambling house.
Notice that engineered flooring is the most flexible. It can be installed anywhere in the home without giving it a second thought. Natural, solid hardwood flooring in Columbus Ohio, on the other hand, is much more reactive and does not respond well at all to moisture.
The basement, the kitchen, near the water heater, in bathrooms, or on upper levels of the home are not well-suited to solid flooring. They are all places that are prone to moisture. The basement is the best example of a place where wood is usually best left behind. Though, for homes where wood is the best visual option, go the distance and purchase engineered floors.
Another aspect of the basement that brings home a good point about when to install engineered products is the underlying subfloor. Where there is concrete, only engineered products can be installed. Solid wood will not be able to maintain the structural integrity.
Color, Style, And Texture
The flooring that's manufactured can take on almost any desired look. From being a dark, rich black to a rich and vibrant deep cherry to a blonde floor, there is an option for every decor.
Consider how the look of the floor will give the space character and personality. Now, professional installers are not only utilitarian and functionally useful for the installation. They also provide a great resource for what looks good where and how it will play, pair, and complement other wood elements and color schemes that are in place or planned for a home.
Look to them when planning an installation for ideas. They may know from experience that the idea a homeowner has is well-meaning, but will undo the planned decor. Instead, allow the installer to help out by providing suggestions to achieve the desired look.
So, flooring, in this case, is all about getting the right look, while enjoying the high performance for any portion of the home. It can be very tempting to keep the old vinyl flooring in place when faced with all of the options that are on the market.
Though, everything from rubber flooring to reclaimed wood floors and even cork flooring are flying around in the marketplace these days. Go with the engineered wood flooring.
Whether it has elements of reclaimed wood floors or unfinished wood flooring, know that Columbus OH hardwood floors installers can make it come to life for you. Focus on the look, whether dark wood floor, floating floor, or refinished hardwood floor rather than sitting there wondering what to do any longer.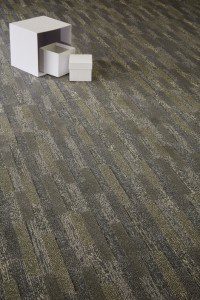 Call Us Today at: (614) 285-4809
Our first priority is great customer service and your overall satisfaction. We tailor our services to meet your needs, in the time-frame you need it, and under the budget you have for it. Providing quality commercial flooring starts with an appreciation for the business you generate for us and the investment you make in our products.
Word of mouth is the #1 way we get business! This means that our customers are happy with the products and service they receive from Surfaces Central. We challenge ourselves to provide such high-quality service that you tell all your friends and family about us and do our marketing for us.
Also, communication is key to any process and selecting the right hard surfaces for your environment can definitely be a process. We make sure that both of us are on the same page and we are not afraid to ask if we need more information or tell you if there are any uncertainties. You should expect to be 100% satisfied with the results and we expect you to settle for nothing less. Allow us the opportunity to meet or beat those expectations.
Whether a single room or an entire building renovation, our experts in Columbus will make your space look exactly how you imagined it could. To get a free on site or over the phone consultation with a professional floor covering store adviser fill out our form above or click the number below to call now!
We Serve The Following Cities:
Polaris, Powell, Dublin, Linworth, Worthington, Upper Arlington, Clintonville, Short North, Grandview, Marble Cliff, German Village, Victorian Village, Italian Village, Downtown Columbus, OSU Campus Area, Westerville, Lewis Center, Galena, Sunbury, Croton, Minerva Park, Marengo, Centerburg, Galloway, Grove City, Harrisburg, Hilliard, Pickerington, Bexley, East Columbus, Reynoldsburg, Whitehall
We Serve The Following Zip Codes:
43002, 43016, 43017, 43065, 43234, 43235, 43240, 43085, 43201, 43202, 43203, 43205, 43206, 43210, 43211, 43212, 43214, 43215, 43216, 43218, 43220, 43221, 43222, 43224, 43013, 43021, 43035, 43074, 43081, 43082, 43086, 43226, 43229, 43231, 43321, 43334, 43350, 43026, 43106, 43116, 43117, 43119, 43123, 43126, 43137, 43143, 43146, 43151, 43162, 43204, 43207, 43223, 43228, 43068, 43147, 43209, 43213, 43227, 43232